Michael Goldman is an award-winning, veteran journalist and author who writes books and specializes in covering feature films and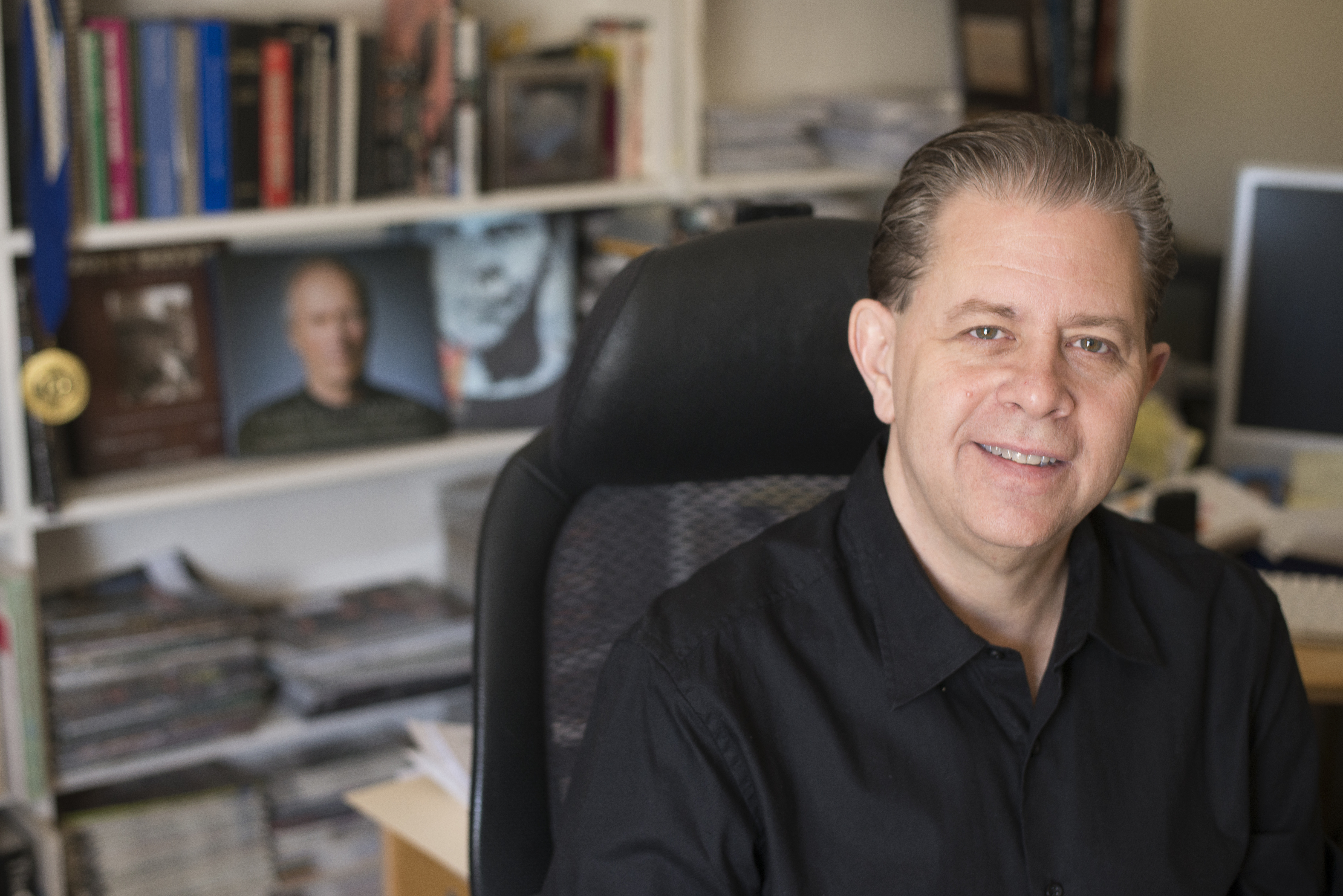 entertainment for both consumer-oriented and technical-oriented print, online, and other media. After graduating from Brandeis University, Michael launched his career in radio and, back in the day, hosted a sports talk show in the Riverside, California, market before transitioning into print, and later, online journalism. He has been a sports writer, sports editor, news editor, entertainment editor, and editor for a wide range of publications, including the leading Hollywood trade publication, Variety, and the award-winning film journal, Millimeter, for which Michael served as Senior Editor for 12 years. Currently, Michael is a contributing writer to another acclaimed film journal–American Cinematographer magazine and several other publications and Web sites. Michael's podcast interviews with leading filmmakers can be found across the Internet, and he also authors the monthly SMPTE Newswatch newsletter.
Over the years, he has also penned articles for The Los Angeles Times, Boston Globe, Philadelphia Inquirer, Orange County Register, Emmy magazine, CineMontage, Cinematography World, DGA Quarterly, Animation magazine, Cinescape, Film & Video Magazine, Filmmaker magazine, Ventura Boulevard magazine, and several others.
Michael has also authored or co-authored nine books about major media-related topics, legends, and institutions, including his most recent book–2021's The Making of Disney's Jungle Cruise–and 2019's The Art & Making of the Lion King, both from Disney Editions. Before that, he co-authored a major textbook for first-year filmmaking students called Filmmaking in Action, from publisher Bedford/St. Martin's, which debuted in Fall of 2015 as the definitive introductory college textbook on contemporary filmmaking. His previous coffee-table book, 2013's John Wayne: The Genuine Article, from Insight Editions, was a New York Times Bestseller (#17, Hardcover, Non-Fiction in June of 2013), and has won three publishing industry awards including tying for top honors and earning the prestigious Will Rogers Gold Medallion in the biography category for excellence in Western Literature. The book was an authorized and unprecedented look inside the John Wayne archive at the legendary star's personal letters, manuscripts, and private materials–the most personal and intimate look at the legendary star's life, told from his point of view, ever documented.  It came on the heels of his previous acclaimed coffee-table book,  Clint Eastwood: Master Filmmaker at Work, from Abrams Books. That authorized book, detailing the filmmaking techniques of legendary director Clint Eastwood from inside Eastwood's filmmaking circle, remains on sale and has been hailed in several reviews as the single most definitive look at Eastwood's filmmaking methods and experiences ever published. Likewise, all of Michael's previous books have been associated with major entertainment brands or individuals. They include the behind-scenes movie book for the 1995 film, Mortal Kombat; fan books for two major television shows–24: The Ultimate Guide (Michael also edited another book about 24 called 24: Behind the Scenes), and Heroes Revealed; and a coffee-table book called Reality Ends Here: 80 Years of USC Cinematic Arts–a history of the world's oldest and most famous film school.
In addition to his writing, editing, and podcast work, Michael offers consulting services teaching prospective authors how to write books, ghost-writing, memoir research, creative writing, as well as authoring white papers and case studies for various corporate clients.
Michael lives in Los Angeles with his wife Bari and dog Tallula. His two sons, Jake and Nathan, are attending university, leaving Michael and Bari as empty-nesters at last.
Contact
Michael Goldman
michael.goldman(AT)me.com
(phone/fax) 818-764-2110
---